YOU'VE GOT A
MESSAGE, BUT YOU'RE
STRUGGLING TO
SHARE IT ON VIDEO.
Your heart speeds up, your palms sweat…
"What if I flop?"
WHAT YOU NEED IS THE
UNSHAKEABLE CONFIDENCE
TO DO IT ANYWAY!
That, be-YOU-tiful friend, is exactly what I'm here to help you with!
Ready to magnetize an ABUNDANCE of star clients with videos that feel good to your soul? 
A Cutting-Edge Program & Amazing Community to help you launch your Youtube channel, make an inspiring impact and organically grow your dream business!
Have you been carrying this secret wish in your heart to create videos that make a meaningful difference, build your online presence & make your business more profitable?
Maybe you've wanted to make videos for a while now, but you keep getting stuck thinking…
I don't have the time, or the technology…
I hate how I look or sound on camera.
Who am I to make videos?
I'm not an expert.
What if my videos are just a big pile of sh*beep?
Errr…
What if "they" laugh at me?!
Believe me… I get it! I know how it feels to be afraid to put yourself out there.
The truth is, though, had I not broken through my own fears and shared my message bravely, I'd never have the thriving business I have today, a Youtube channel with over a million views & 17,000+ engaged soul-scribers (and growing strong), the freedom to live/travel on my own terms AND bettering hundreds of thousands of lives in the process.
Seriously, I owe all of this to Youtube & the power of video!
95% of my clients and students have come from Youtube! Yep – you read that right, my friend. 95%!
All I've done is consistently make videos… no cheesy marketing tactics, no networking events, no pushing or selling… nope, nada, zip! Just me being me, authentically sharing value with amazing souls from around the world.
And this, too, is possible for you. Good news, yes?
YES!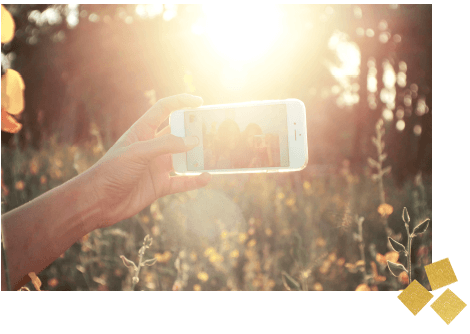 And, guess what? There's even better news…
No matter what your excuse for not making & sharing your videos, there's only ONE real obstacle in your way – fear!
If you can master the art of transforming your fear into genuine confidence, then you can make magnetic videos that not only upgrade your life & your business, but those who watch them.
What I've found in 7 years of making videos and working directly with coaches & entrepreneurs to overcome their own on-camera/visibility fears is that there are 3 simple (yet, powerful) secret pivots that can transform your fear into sheer fabulousness on video instantly (and I do mean, instantly … Check out the testimonials video below to hear from past students)!
This is exactly why I want to share a special invitation to join me for the wildly-popular self-paced 6-Week Mindful Youtube University™ program, helping you break through your fears to become the most confident video-making love machine you know!
Already know this program and community is for you and want to register & receive your early bonus gift?
BREAK THROUGH FEAR & SHINE ON VIDEO $397
Dive straight in & instantly receive your Prep School Training Video Lessons. This bonus gift immediately sets you up for success and ease on camera before you even start lesson #1. You will love this!

    

READY TO BREAK THROUGH YOUR FEAR & CONFIDENTLY MAKE VIDEOS?

        ♢ 6-Week Self-Paced Mindful YouTube University™ Program
       ♢ +12 Transformational Video Lessons (3 Modules: Believe | Build | Broadcast)  
♢ + Interactive Worksheets Steadily Guiding you in Creating Your Magnetic Videos and YouTube Channel  
♢+Access to future upgrades of the program, including live Q&A's and ongoing access to all content  
♢ +MYU Private Community Membership (powerful, valuable support … soul family!)  
♢ + & Bonus Gifts (get started with Prep School plus enjoy a powerful social media branding training)  

      
This course is for you if you are a coach, healer, aspiring leader or purely & simply a creative soul who wants to…
launch your Youtube channel with clarity, calm + confidence
break through fear and release limiting beliefs that have stood in your way
be more visible and grow your successful, sustainable business and dream audience
learn to turn your unique stories and life experiences into magnetic transformational teachings
discover the 3 pillars to creating magnetic videos that can transform your fear into sheer fabulousness
trade the "push, network and work harder" mindset for more effortless productivity and flow
feel great on camera, discover your unique message, and create instant authentic connection with people you can genuinely serve
mindfully craft content that establishes your expertise and inspires your ideal clients or customers to go deeper with you through your courses & offerings
take a courageous stand for your soul's calling & be part of a movement that makes our world a better place!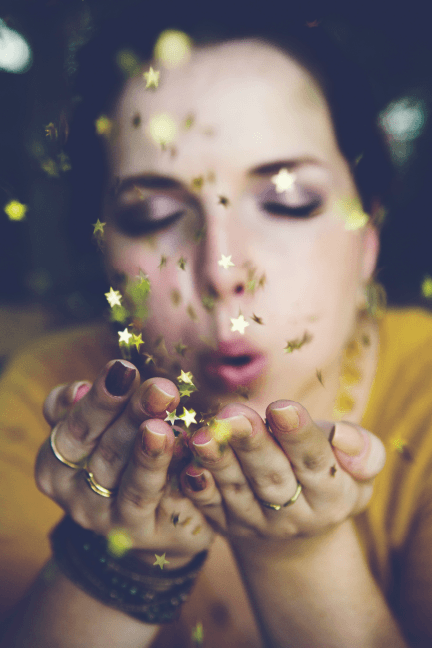 Hear from MYU Grads in this Video…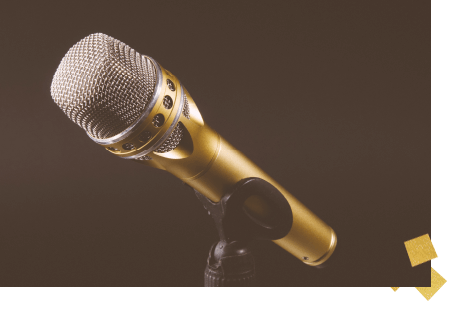 How the course works + what you'll receive:
12 Experiential Video Lessons organized into 3 training modules: Believe. Build. Broadcast.

With this self-paced course, four digestible (10-25 minutes each) Video Lessons are directly emailed to you one at a time, along with your gorgeous ShineSheets and supportive resources to give you plenty of time to steadily implement these empowering lessons and master the art of video creation. These lessons are not just information, they are deep experiential practices that help you break through + build content as we go.

Fun and activating Video Growth assignments – you will be stretched, you will be challenged, and you will discover your whole self while being guided into freedom!
Membership to our private, heart-centered MYU community from around the world where you'll receive direct guidance from Veronica… get valuable support/additional resources & automatically gain a safe, built-in audience that sees, supports + helps you grow & vice versa. (This quality community feature is worth the tuition in and of itself. The love and care in this space is off the charts!)
Plus… super exciting!
EXCLUSIVE OPPORTUNITY: Submit one of your videos to be featured on Veronica's Youtube channel – instant exposure! (Video must be qualified by meeting the #MedicinalVideo guidelines)
*SUPER VALUABLE BONUS GIFT* 4 Pillars to Rocking Your Brand on Instagram Training with Jeanne Verger
READY TO BE PART OF A GLOBAL MOVEMENT?
Let's make our world a better place… together!
#MindfulYouTubeUniversity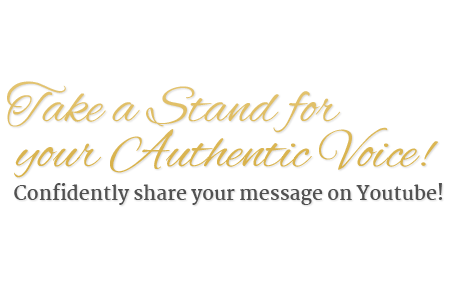 With all the love in my heart, I am deeply inspired to help you genuinely believe in yourself, build your magnetic videos & broadcast your valuable message with confidence, grace + gusto!
You've got this, be-YOU-tiful friend.
Let's do this thing… together!
BREAK THROUGH FEAR & SHINE ON VIDEO $397
Dive straight in & immediately receive your Video Radiance Prep School Trainings *Bonus Gift* before your course even begins! 

   

READY TO BREAK THROUGH YOUR FEAR & CONFIDENTLY MAKE VIDEOS?

             ♢ 6-Week Self-Paced Mindful YouTube University™ Program
     
    ♢ +12 Transformational Video Lessons (3 Modules: Believe | Build | Broadcast)  
♢ + Interactive Worksheets Steadily Guiding you in Creating Your Magnetic Videos and YouTube Channel  
♢+Access to future upgrades of the program and ongoing access to all content  
♢ +MYU Private Community Membership (powerful, valuable support … soul family!)  
♢ + & Bonus Gifts (get started with Prep School as soon as you register)