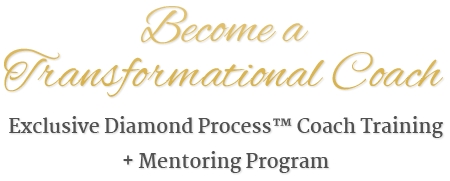 The Diamond Process™ Coach Training + Mentorship Program is an exclusive 6-month life coach certification program dedicated to helping you become a transformational coach, attract your ideal clients, and make a greater impact through implementing the 4 Cornerstones of Masterful Coaching Success. 

The Diamond Process™ Coach Training curriculum is intentionally designed so you can grow your transformational coaching business from anywhere on the planet. All you need is your laptop, internet access + most importantly your authentic presence.
Deep down you know you were born to make a difference in peoples' lives, am I right?
You've simply needed the right skills and guidance to support you in powerfully coaching with confidence, calm & clarity.
VERONICA'S MESSAGE:
Due to popular demand, I created the Diamond Process™ Coach Training + Mentoring Program as a way of taking the privilege I've had in studying with cutting-edge pioneers, masters and educators around the world and paying it forward to big-hearted souls with a deeper calling… like you!
Over the last 20 years of learning from the best in the fields of Spiritual Psychology, Presence Mastery, Yogic Philosophy, Psychology and the Expressive Arts plus my 10+ years of experience in the field as a successful transformational coach, I've discovered the vast difference between mediocre coaching and masterful coaching.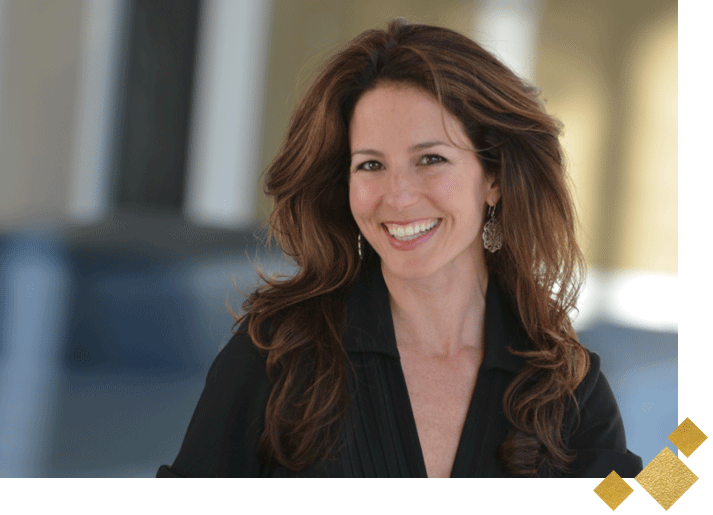 This quality, in-depth program is not your everyday coach training certification. The comprehensive curriculum can be used as a profound personal development tool that simultaneously prepares you to be a masterful coach and grow your ideal client base online.
Self-mastery is the foundation of masterful coaching.™
MEET JASON …
I am excited to announce that I am co-facilitating part of this Transformational Coach Training Program with my beloved husband, Jason Frahm.
Jason has been a life guide, meditation-yoga teacher & healing practitioner to celebrities, entrepreneurs and executives in Los Angeles for over 15 years.  
Jason integrates the teachings of masters from a Yogic lineage of the Himalayas and the high shaman of the Peruvian Andes (altomisayocs). He has been encouraged to share these ancient and rare traditions with everyday people in the modern world.
Jason has penned four e-books supporting others in their discovery of meditation, in addition to healing cultural wounds. These books have been inspired by his experience working with the indigenous people of many nations through his work founding the At-Onement Project.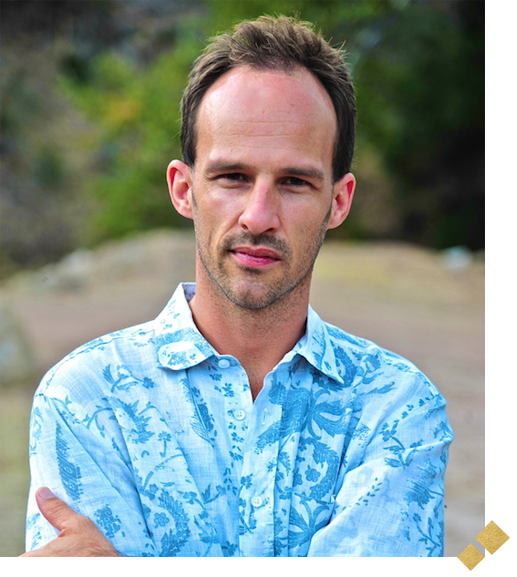 He brings a unique set of skills to assist others in becoming masterful life coaches. Jason blends the universal truths of the shamans and the meditation masters he's apprenticed with along with the proven techniques of life coaching he's applied with clients over the past 15 years.
Together, we are honored to be offering this in-depth life coach training program with over 30 years of combined experience.
The Diamond Process™ Coach Training + Mentoring Program is organized into four cornerstones.

Key facets of the Diamond Process™ Coaching Training Curriculum:
Short, Digestible Video Trainings

Peer Practice Mini-Sessions

Group Coaching Calls + Personal Mentoring

Exclusive certification in the 7-Step Diamond Process™ system

Done-for-you coaching sequences + skill sheets to use with your clients

Diamond Process™ Coaching Manual

Accountability + Step-by-Step Guidance

DP Coaching Community (soul-family + support at its best!)

Youtube + Magnetic Video Marketing training

Lifetime access to future updates of all course materials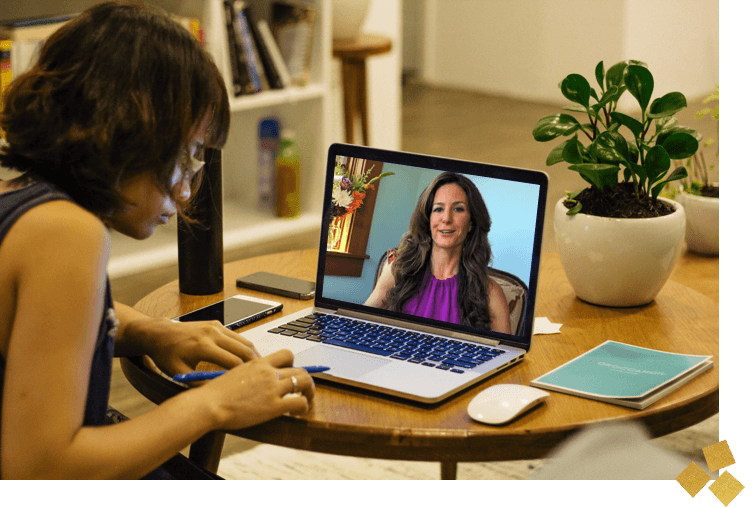 Catapult your own evolution + grow your dream coaching business, or bring what you learn to the work you're already doing!
This is an opportunity for an ever-lasting lifetime transformation that you will carry with you no matter where you are, what you're doing or who you're with.
THIS IS FOR YOU IF:
You're called to make the world a better, healthier place
You care deeply about others and could use a tested, tangible system that clearly guides you in successfully bettering their lives
You know you have potential, but need the courage, clarity & skills to coach with confidence.
You're devoted to personal + spiritual development
People often come to you for support and its time to turn your natural talent into a lucrative business so you can give support at a higher level from the overflow
You're tired of working in a soul-sucking job that doesn't value who you truly are
You want to be surrounded by amazing peers and authentic souls who see you, get you and cheer you on + vice versa (our community is off the charts!)
This training is also for you if you're already a coach and feel overly responsible for your clients' success and failures and it drains you. Maybe you even hit the "pause" button because you started doubting yourself and your ability as a coach
You need a clear framework for organizing and creating systems for a successful coaching business
If you find yourself at a precipice of change and feeling the future of your life is unknown

What This Program is NOT:
This is not a b.s overnight certification
This is not some surfaced commercialized training
This is not a coach training factory where you're just a "butt in a seat"
This is not a generic, incomplete coach training program that only works on the behavioral level.
NOTE: If you are not interested in investing in yourself and doing the work necessary to succeed, this program is not for you.

Admissions 
The Diamond Process™ Coach Training + Mentoring Program is an infinite opportunity available to a finite number of qualified students.
The Diamond Process™ Coach Training team endeavors to make this transformational program and integrative system accessible to a small, intimate group of highly qualified applicants. Tuition can be paid via a convenient monthly payment plan or paid in full.
After just 4 personal coaching sessions I was transformed and became more in tune with many inspirations that started to flow through me including learning to paint and the discovery that I wanted Veronica to teach me to become a Transformational Life Coach.
After doing the Apprentice Coach Training Program in Veronica Krestow's Diamond Process™, I realized that my dream is becoming a Transformation Motivational Coach and Speaker. 
I've become more authentic in my speaking and recently started posting You Tube videos and plan to develop a Motivational Channel and speak on stage in the future.
I now have the courage to be visible and to share my gifts and inspirations with the world. 
– Christine Paull, Canada
 Presence. Authenticity. Inspiration. Transformation.
6-Month Diamond Process™ Foundational Training Program
The 6-Month Diamond Process™ Transformational Program is an 8-Module Online Training designed to help you embody purpose, clarity & whole life wellbeing while building the structural base & skillset necessary to live your higher purpose and coach with confidence. This integrative course can be used for powerful personal development and/or as a break through system to use with your coaching clients, students or team. 
WHAT YOU GET:
* Comprehensive coaching skills foundation
* Exclusive Diamond Process™ Certification
* Done-for-you skills sheets and coaching sequences to use with your clients
* Powerful, unwavering accountability (You will be held to your HIGHEST!)
* Experiential learning conveniently designed to fit your schedule
* Diamond Process™ Coaching Manual
* 12 LIVE Group Sessions (SCHEDULE HERE)
* Private online community of amazing, heart-centered peers
* Direct guidance + mentoring
* Lifetime access to future updates of all course materials
+ Mindful YouTube University™ to  help you master video, broadcast fearlessly, & sustainably grow your dream audience 
This 6-month certification program is not just a course … it is a deep, soulful experience. If you have a calling to make a greater difference in our world and live a more authentic, fulfilling life, yet lack the confidence or courage to move forward, this transformational course is for you. You'll have the opportunity to take your greatest struggles & turn them into triumphs, while simultaneously learning how to facilitate others through the same healing + empowering process. This tested, comprehensive program is a life changer, ensuring personal mastery & genuine coaching success.
Ready to create your dream life & successful coaching business with confidence, authenticity and soul?
Apply Now for the exclusive Diamond Process™ Coach Training Program 
LOVE NOTE: We're giving everything we have to each student in this exclusive program & want to be sure you're ready for this work. So, please be clear + honest in your application. You'll also receive the full schedule & tuition options following your application.